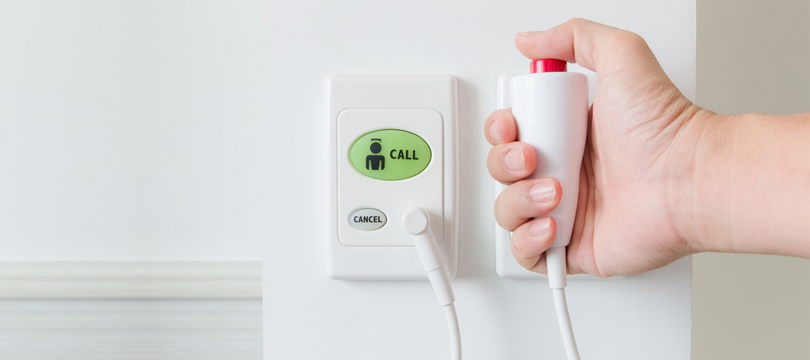 Nurse Call Systems
In a medical emergency, time is everything. A Nurse Call System provides a prompt and effective response to patient's calls at the touch of a button giving the reassurance that staff can be alerted immediately in the event of an incident or emergency alarm. A Nurse Call System will also help prevent Patient Wandering and will promptly give the location of any incident. Legislation now enforces provision of a Nurse Call System as a requirement in every care home. As a leading system integrator, we are focused on offering the right solution to suit the requirements that is also affordable, reliable and incorporates the latest technology we have to offer.
To enable us to provide the right solution, we do not focus on a single technology or system. We offer several different platforms and technologies that we have found to solve a multitude of problems in the Care Home andNursing Sectors. This enables us to have the flexibility to use the particular Nurse Call System and accessories to solve your problem.
We offer the very latest technology in both traditional Nurse Call System and also in Radio Nurse Call systems. Both offer flexibility and excellent functionality to helping provide the best possible care for your residents in the Nursing Environment. Sometimes in the Nursing environment there might be a patient with greater needs. We offer a line of accessories that can help provide that extra security all with tight integration into the Nurse Call System. IP, Analogue and Wireless nurse calling systems are available:
Typical Applications
Hospitals | Aged Care Facilities | Serviced Apartments | Child Care Centers | Wandering Patient Applications | Swimming Pools and other leisure facilities.